That's right, my camera is missing again. Sigh. I'm sure it will turn up.
Joann had a big sale this past week, and I went on Saturday. Being there, surrounded by fabric and other sewists, got me back into the sewing mood. One lady even asked me about how to sew knits and I had to hold back from being too nerdy as I described why you need a ball point needle. Anyways, my point is I got reinspired and in the mood!
So what am I working on? Simplicity 2599, in the version the model is wearing with that cute bow.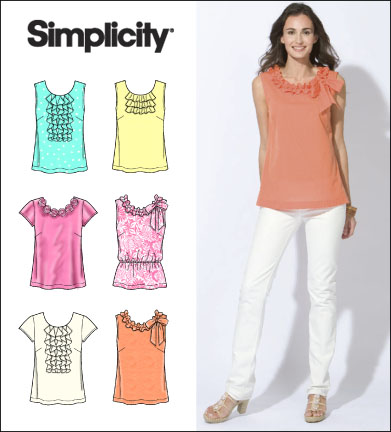 I couldn't find a picture of the fabric online, but I'm using a really cute fabric I got on clearance at Joann a month or so ago, but I did see it again yesterday. It's a "simply silky print" made for Joann, basically a polyester shiny material. It's a medium purple with big pink polka dots. I think it's going to look super cute! But I'm having some fit issues. I think I have a small back. Whenever I sew shirts, they're too big in the back. I went down a size from what Simplicity suggested, and I still took another inch off each side and the back, and I think I'm going to take another inch off the back. But now I know that I need to go 2 sizes down in Simplicity patterns. So far, I've got the basic shell down save one arm lining, and then I need to do the neck ruffle, the bow, and the bottom hem. And of course take another inch off the back.
So what did I buy at Joann?
A ton of patterns, which I'm really excited about! But I'm not going to post them all, so you'll have to wait and see once I make them.
What else?
A teal, lightweight denim, with which I plan to make this pencil skirt: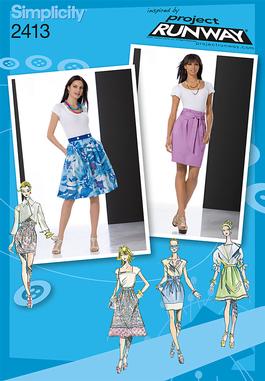 And this beautiful, bottomweight cotton fabric by lisette:
(By the way, this fabric is so not me. I am not a blue person at all. But I fell in love with this, so why fight it?)
With which I plan to make this: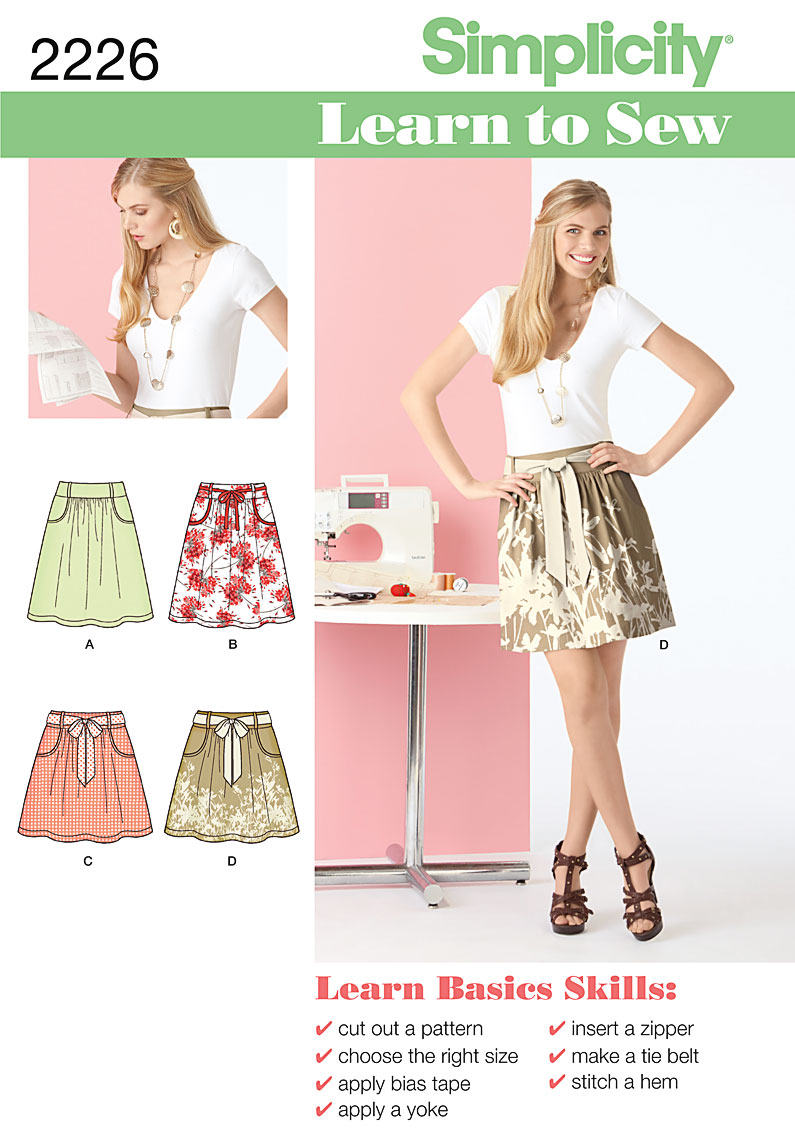 Side note about this pattern: I think maybe people are turned off because it says "learn to sew" because there are no projects on patternreview.com. It caught my eye as part of the display when Simplicity patterns were on sale and I loved the style. And it doesn't take a lot of fabric, just 2 yards of 60" fabric for the long skirt.
Now off to get started on these bad boys!