I love winter dresses. Throw on a knit dress, leggings, and boots and you're good to go. It's so comfy and you never risk showing anything you don't want to show as you're covered neck to toe. And while you're completely conservative, it looks cute, sassy, and is entirely work appropriate.
That being said, I've had my eye on this pattern for a while: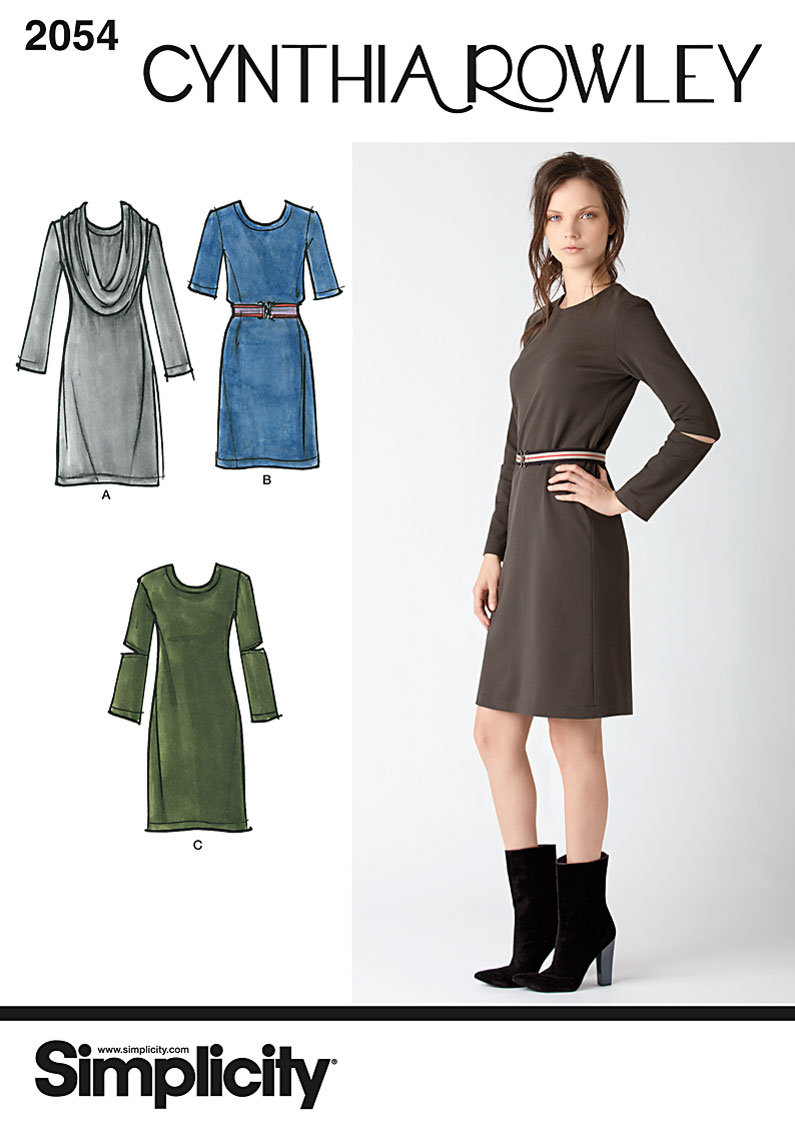 This dress requires a double knit, and I've had a hard time finding reasonably priced double knit in an attractive color, or even a print.
But one fateful day, Gary was driving me home from work. We were on Morena Blvd. and I said, "I heard there's a good discount fabric store around here..." and he's such a good boyfriend that he helped me track it down and was very patient as I looked around. And lo and behold I found the perfect fabric:
I actually found a patterned double knit!
For textile nerds: In actuality, I think it's more of a novelty knit. I think it was a double knit, but they dropped some stitches to make the pattern, so it's not a true double knit, but it's stable and worked well for this dress.
Anyway, at $4/yard, this gorgeous piece was cheaper than the yucky, shiny, polyester crappy double knit at Joanns, so I was very satisfied with the price. :)
And my final product:
Hurry up and take the picture Gary! Oh wait, that actually came out pretty good...
Overall, I'm happy with this dress. It's really comfy and I think the simplicity of the design lends itself to fun fabric or other cool details. But I did have some fit issues. I have an *ahem* full derriere and the fabric pools at the small on my back. I read that somebody else on Pattern Review had the same issue, and she ended up inserting a waist seam and back darts. I'm considering pinching in some back darts, but I like the look and idea of a just simple/easy T-shirt dress.
Anyways, here's the pictures of what I'm talking about:
Any thoughts? I don't think it's as bad when it's in motion and I purposely didn't adjust it since I wanted an honest photo. I think I just need to wear it again and ask a friend's opinion in real life!